An Apple ID is practically an Apple account that is used from logging into iCloud to making bargains to even lost devices or gadgets, obtaining support for tracking devices requires an Apple ID.  Using an Apple device or Apple system expects an Apple ID which enables the gadget to work well. An Apple Id is required to log into an Apple device to enable the device to synchronize and also work effectively because the Apple ID authenticates the user's identity
How To Create An Apple ID?

To enjoy all your Apple devices use the same apple for all your devices. Creating an apple Id varies with different gadgets. The requirement needed to create an Apple Id remains,
The following steps are used to create an Apple Id on iPhone, iPad, or iPod touch.
Click on forget Password or  Apple Id.
Click on create a free Apple ID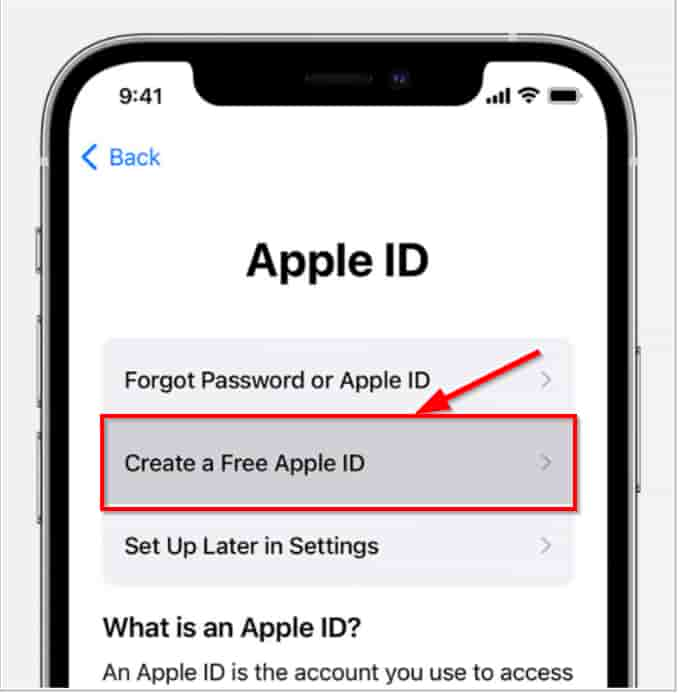 How to Find A Lost Apple Id

To reset your Apple Id password on your iPhone and another gadget, or other trusted device the following procedures can be adopted.
Locate the settings on your device.
Enter your name,

password and security then
Follow the instructions that follow to get your password reset.
Then in case you got a new Apple device or gadget and you have not logged in with your Apple Id, just click on forgot Apple ID or password.
In case to set an Apple ID password with the help of the customer support app on a borrowed device, the procedures can be adopted.
Open the Apple support application on the borrowed device. When the Apple support app is not on the device, you can download it from the Apple store.
Click on passwords and security

Reset Apple password ID
Get started.
Click on "A different Apple ID"
Lastly, enter your "Apple ID" and follow the instructions that follow to reset your password.
it is important to note that, if you are not sure of your Apple Id, or you forgot it. To find your Apple Id enter your full name and email address on iforgot.apple.com.
FAQs.
Is it necessary that I must have an Apple Id?
As long as you use an Apple gadget or iPhone device, an iPod it is necessary to have an Apple ID to enable the device to work effectively, and synchronize so you can enjoy your device.
What is the easiest way to recover your Apple Id?
The easiest way is to
Enter forgot.apple.com on any web browser.
Provide your Apple ID's email address.
Insert the characters on your screen and click on continue.
Confirm your phone number and click on continue.
Follow Apple's instructions on your screen to get the password reset done.